Website Builder
drag 'n' drop to build
Build your site in
3 easy
steps!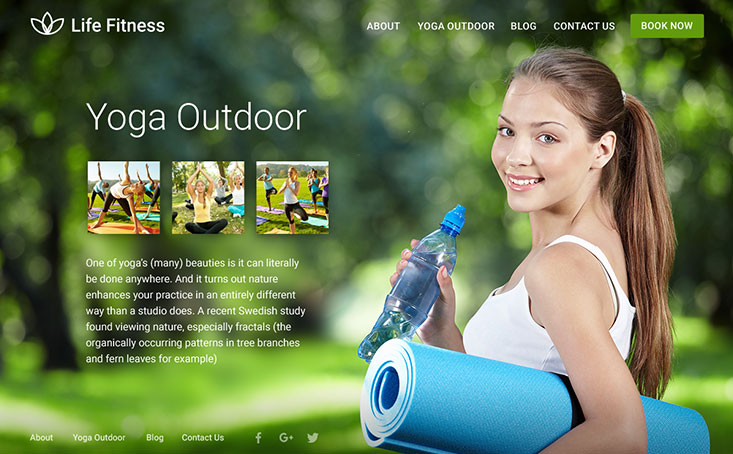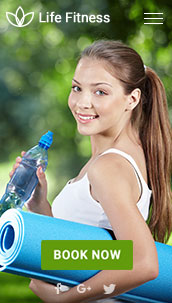 Choose Site

100+ designs

1

Edit Site

drag 'n' drop

2

Publish Site

to your domain

3
Choose from 100s of site templates
Professional website templates, ready to be customised to suit your business.
Drag 'n' drop simple Site Editor
No experience needed, start building like a pro! Customise everything.
Your questions, our answers
What is a website builder?
A website builder is a tool or software that allows users to design and set up their own websites without the need for manual code editing. Typically, a drag and drop method is used to assemble the site. Since knowing complex HTML coding is not necessary, this DIY tool is the perfect solution for newbies and novices, as well as for individuals who are not tech-savvy.
Factors to consider when using a business website builder
Your budget
One of the first things to consider when using business website builder is your budget. Determine how much you are willing to spend on the design and customization of your site. The price will often depend on the kind of template and additional services you choose.
Crazy Domains offers different packages for any budget, big or small. Each package comes with certain freebies. For instance, we offer web hosting for free with our website builder packages. This is our way of ensuring you get the most out of what you pay for.
Your design preferences
Aside from your finances, you must also take into account your design preferences. Work out what kind of layout, color scheme, and theme fits your brand or trade. Keep in mind that a web page is one of the most important marketing vehicles your company will have online, so you must be careful with your selection. Website builders often come with a wide variety of free design templates you can choose from. Make sure you look through each template of the builder tool and choose one that best represents the uniqueness of your brand or logo.
Site navigation
One of the most important aspects of a website is the navigation. If people find it difficult or confusing to navigate your site, they are likely to leave and never come back. This can significantly affect your conversions and sales. A professional website builder will typically offer various free navigation settings or options you can choose from. For the best browsing experience, go for one that is simple and easy to use. It should also be intuitive and visible throughout the entire site.
Mobile optimization
A lot of people access the internet through mobile devices. If you want to get your piece of this large chunk of the consumer market, you need to make sure your website is optimized for mobile. Top website builders, including the one offered by Crazy Domains, have templates that are not only responsive, but also mobile-ready.
Customization settings
The beauty of using a drag and drop website builder is that it allows you to customize each web page according to your preferences. But, keep in mind, different builders offer different levels and types of customization settings. Be sure to check the WordPress builder tool to see if they offer the settings that you need. Check if the features they offer are free, available at a certain rate or premium. It is also a good idea to make a list of the things you want to change or add to your website. This way, you can effectively lessen the time you spend on the design process.
Social media integration
Of course, if your site is responsive and mobile-ready, it also needs to be optimized for social media. After all, social networking platforms or apps are among the top methods consumers use to interact and connect with their preferred brands. Not to mention the fact that they are essentially free ways to promote your brand. The best website builder gives you the ability to conveniently add social media links and icons to any web page you want.
Storage capacity
A website typically needs a significant amount of web space so it can run smoothly. Determining where you will get this memory space online can be problematic, as well as expensive. But with Crazy Domains, you don't have to worry about that. We offer ample storage for your files with our easy website builder packages. This way, you can get the best out of the money you spend.
How to select the perfect template?
Know what kind of website you need
Remember that every website design has its own set of unique features and each set of features are meant to accomplish different goals. For instance, e-commerce layouts typically have space for merchandise photos and descriptions as they are meant to emphasise a store's products. They also have call-to-action buttons that encourage site visitors to buy. Corporate sites, on the other hand, feature impressive designs that are meant to impress customers and inspire trust. So when you're using a drag and drop WordPress website builder, make sure you choose a template that best fits the kind of organization you run.
Check out the page header layout
The header is one of the first things that people see when they visit your website and, more often than not, they will make snap judgements about your site based on what they see there. This is why you must carefully consider how that aspect of your site should look. Check all the free templates offered by your DIY website builder and choose one with a homepage header that you can easily customize to suit your needs. Make sure your header not only looks appealing, but also clearly delivers brand's message.
Go for design flexibility
Right now, you may be using a simple website builder to create a site only for blogging or for your leisure activities. But in the future, your goals might change and you might need your site for more commercially-significant purposes. This is why you must consider your long-term objectives before selecting the best template. Try to look at the bigger picture and determine your future goals for the site. Think of how you might want to use it in a couple of years. This way, you can create a site that's versatile and fits within your grand business scheme.
Mind your content
Consider the content want to place on your website. Will it be mainly quality text accordion-content articles or will you place mainly images and videos? Are you going to post infographics or art? Do you plan to upload blog posts and news updates? How often do you want to update the content? Answering these questions will help you pick out the right DIY template when you set up a site using a responsive website builder.
Know your time frame
Using a website builder for small business is certainly much easier and faster than creating a site from scratch. However, the process can still take time as different types of free templates need varying levels of effort to edit and update. Before you begin this project, make sure you determine how much time and effort you are willing to invest in it. This way, you can choose the best kind of template for you.
What types of sites can you make with website builder software?
Personal site
Since website builder software is easy to use and does not need HTML coding, people often use it to create personal sites or blogs. You can use a WordPress builder tool or software to set up any blog you want, and you can choose from a wide variety of versatile and professional-looking templates. This software also provides some free features and add-ons that users can take advantage on to further customize their sites.
Business websites
These come in two types: corporate sites and e-commerce sites. The former is used by companies to provide information about their small business, as well as to promote their products and services. The latter, on the other hand, is mainly used by establishments to buy or sell their merchandise. E-commerce sites are essentially online stores that feature product descriptions, shopping carts, payment options, and other such features. If you are looking to set up this kind of site, it is essential to use the best e-commerce website builder.
Portfolio sites
Another great use of a personal website builder is for creating portfolio websites. You can use the simple webpage to showcase your skills and talents. These sites are especially useful for artists, writers, interior designers, editors, architects, and other professionals or service providers who wish to display their work and skills so they can build their network and get more clients. Take note that portfolio sites, especially those that use mostly images and videos, typically require a large memory storage so they can run smoothly.
News and magazine sites
Also, website builders have free templates that are perfect for news and magazine sites. These kinds of web pages provide information and updates on certain topics or trends. You can use the builder software to add different categories according to the information you want to provide. You can also add features for gathering email addresses for free newsletters and for submitting guest writing entries.